Working temperature:-20-60 ℃ Supply voltage: AC85-264V
Controller Size: 77.5*49*203mm Package size: 85*54*208mm
Net weight: 721.7g Gross weight: 800g
Static power: 2W Wireless receiving frequency: 2.4G
Input: 0-10V Output power: 67.5W
Output: 2 channels constant-current 200-1400mA adjustable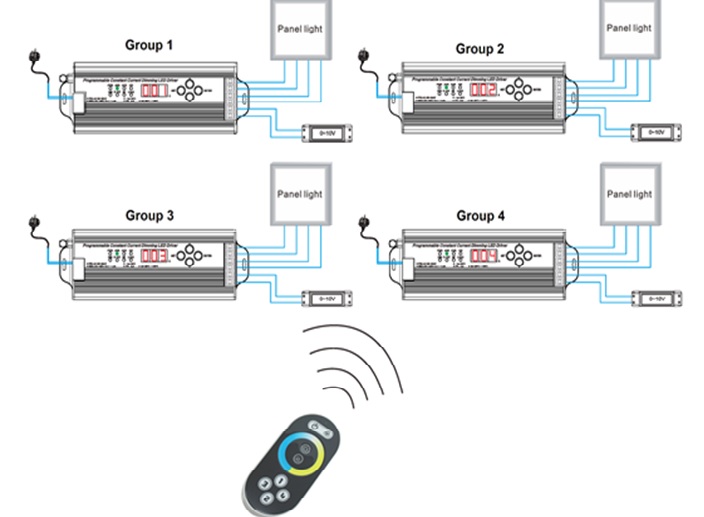 1.It is a multinational LED lighting constant current controller for adjusting color temperature and dimming, which can realize 0.2-1.4A constant current output.
2. It is equipped with touch remote controller which adopts high precision capacitive touch control technology and used with touch color wheel, so that you can select the color you want by one button conveniently and quickly. Each controller has a globally unique address code, in order to prevent confusion caused by controlling repeated address code.
3. Each controller can be equipped with 4 remote controls, can achieve multiple controllers synchronization control
4.It is used to control all kinds of panel lights and realize the function of adjusting brightness, color temperature and current.
For more specification information, please contact us.